Hello friends, happy Tuesday! I hope you're all well. I hope you all had a good start to the year. Today I'm here to wrap up my January, so let's get into it!
Currently Reading:
The Gunslinger by: Stephen King. This is my current King read. I read this series years ago, so this is a re-read but I'm very excited to be back in this world because I really liked it the first time. What is really bothering me this time is how confused I feel; there is so much foreshadowing it's driving me crazy because I don't remember how anything fits together.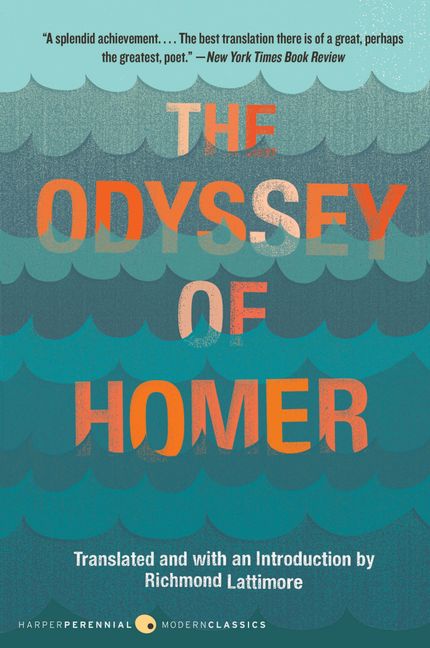 The Odyssey by: Homer. This is my next classic read; I heard this was supposed to be more exciting and fun compared to the Iliad, so I'm intrigued by that. I'm only 4 books into this so I don't have too many thoughts so far.
The Arsonist by: Stephanie Oakes. I just started reading this today and I'm not very far and I'm hella confused, but I can't wait to continue to see where everything goes.
What I've Read:
13/100
Creepshow by: Stephen King. ⭐️⭐️⭐️ This was a graphic novel based on the movie from the 80s. It was a quick, easy read where some stories were scarier and creepier than others, but overall pretty enjoyable.
People We Meet on Vacation by: Emily Henry. ⭐️⭐️⭐️⭐️ This was a fun, friends to lovers story that centred around traveling and finding yourself.
Pride and Prejudice by: Jane Austen. ⭐️⭐️⭐️⭐️ This was a re-read for me and I loved it so much more than the first go around. So much happening with so much drama and Elizabeth is just so fun to read.
Royal Bastards by: Andrew Shvarts. ⭐️⭐️⭐️⭐️ This one surprised me; I wasn't prepared for how much I was going to like this, but I had such a fun time reading this. The world could have been better but it's the first in a trilogy, so I'm hoping to get more next book.
10 Things I Hate About Pinky by: Sandhya Menon. ⭐️⭐️⭐️⭐️ At first I didn't feel the chemistry between the two main characters but by the end, this really pulled through and I ended up liking it more than I initially thought I would.
Map of the Heart by: Susan Wiggs. ⭐️⭐️⭐️ For the most part, I enjoyed this, but I feel like this was really formulaic in it's approach. It had a lot of elements and was touching and was easy to read.
The Language of Thorns by: Leigh Bardugo. ⭐️⭐️⭐️⭐️ First off, this gets all the stars for how beautiful it was. There was art along each page and it was just gorgeous! The writing to these short stories was really descriptive and I liked some more than others, but overall enjoyable.
Waiting for the Punch by: Marc Maron. ⭐️⭐️⭐️⭐️ This surprised me because I didn't think I would like it as much as I did. This was a like a 'best of' to Maron's WTF Podcast (which I've never listened to). A lot of deep conversations and topics from celebrities.
She Gets the Girl by: Rachel Lippincott & Alyson Derrick. ⭐️⭐️⭐️⭐️ This one was super sweet and super fast paced, I enjoyed watching all these characters trying to find themselves.
Hald-Bads in White Regalia by: Cody Caetano. ⭐️⭐️⭐️⭐️ This was my first Canada Reads book of 2023! It didn't get short-listed, but I still enjoyed this. This was the author's memoir and it was mixed with heavy topics and funny writing.
Interior Chinatown by: Charles Yu. ⭐️⭐️⭐️⭐️ I have no idea how to explain what this is about, well at it's most basic, it's about Chinese people in Hollywood. It was SO good, I was surprised by how much I liked this. I would highly recommend this, the way it's told is brilliant.
City of Bastards by: Andrew Shvarts. ⭐️⭐️⭐️⭐️ I didn't enjoy this as much as the first, but I still really liked it. There were a lot of plot twists and new characters and new lands. I like that it wasn't just a bridge for the next book, it really did a good job of standing alone.
Links to my my blog posts this past month:
Links to posts I enjoyed around the blogosphere:
Krysta @Pages Unbound talked about trends they think they'll see in Book Blogging this year as well posted an FAQ for new book bloggers
Zainab @Zainab Chats talked about the BeReal app (I found this really informative, since I didn't know about this app!)
Kaitlyn @Kaitlyn's Cup of Tea posted about her predictions on the Canada Reads books for 2023
Marie @Drizzle & Hurricane Books talked about re-reading books
Christina @The Bookshelf Corner celebrated 7 years of blogging and posted some helpful blogging resources
I'm hoping that 2023 will be a lot better than 2022 I'm staying hopeful. Here are my highlights of the month:
✨Won 25$ on a scratch ticket
✨Went for waffles with a friend, yum!
✨Got a massage, I was in neeeed!
✨Met with the bank to start truly planning for my future
✨Got my hair cut, nothing drastic, but enough to make my hair feel a little lighter
✨Bought a new dress
✨Went out to dinner to celebrate a friend's birthday – all you can eat Japanese, yum!
✨It's truly Winter now because the snow is upon us – it looks pretty, but not fun to shovel!
✨Baked Peanut Butter Crackles, very happy with how they came out!
What I've watched:
Star Trek: The Next Generation; season 6. Another season down. I don't have too much to say that is much different from past seasons. I enjoyed this, like I have the past 5 before it. Seeing the different characters in different situations is always fun. I have enjoyed watching the evolution of Data. His ultimate goal is to be human, and seeing him experience different things that takes him slightly closer to it is always heartwarming. This season ended on him experiencing anger for the first time and his brother feeding him feelings since Lore can feel was chaotic but so interesting to watch.
Love on the Spectrum; season 2. I finally went back to finish this up after I dropped the ball on it last year (summer?). This season was much like the first; it was good to see some of the same people in this one to try their luck at love once more. Michael has always been my favourite, he's just too cute, slightly very serious, but cute. I love that we got to see Sharnae and Jimmy get married, it was so beautiful to watch. Their vows were adorable and so loving; hearing why they love each other and how they want to continue to love each other was truly touching. I think this series got canceled, which sucks but I'd be happy if it does ever come back.
Creepshow; seasons 1 – 3. I blew through this series (the seasons aren't very long, 5-6 epiosdes a season). Obviously after watching and reading the movies and graphic novel, I moved to the TV show. For the most part I enjoyed this over the movies, some episodes were better than others, but the anthology style was fun because you could come and go without feeling attached to the show. Each episode has 2 short stories that have no relation to each other. Some were downright creepy and had me covering my face; some played out tropes too much, and some felt like they held too much for it to be a short story so it was hard to stay and keep focused. But aside, this was good.
One Tree Hill; season 1. When Prime announced that they were putting all 9 seasons up for streaming I knew it was time for a rewatch. I mean, I rewatch this every other year (don't ask, it's just become a thing) so I'm now on my 6th rewatch of the show and I'm loving it. This show always brings me back to being a teen and I love it. I always say that season 3 is my favourite (and it is, content-wise) but season 1 really has a place in my heart because it's establishing the world and the characters and it's got this grittiness to it that I just love.
The Simpsons; season 2. Another solid season. I honestly don't have more to say about it!
List of Movies:
Disney Movies:

Song of the South – Aside from this movie being racist, it was also boring.
Fun and Fancy Free – I liked this one; the first story of Bongo not so much, but the Jack and the Beanstalk retelling with Mickey, Donald and Goofy was a lot of fun.
Melody Time – this was much like other Disney movies such as Fantasia and Make Music Mine where it was an anthology of short animations timed to music. It wasn't bad, but it didn't feel original.
So Dear to My Heart – I liked this one, it was really wholesome; it did get a little laggy in the middle, but still a good story.
The Adventures of Ichabod and Mr. Toad – I liked this, but it did bore me a bit
Creepshow – This was alright, some of the stories were better than others, but ultimately it was whatever
Creepshow 2 – This movie was even worse than the first, it could have had some good stories but they were ruined by so many things
Creepshow 3 – I now understand why people don't believe this exists; it got worse and this movie was SO BAD!
A Creepshow Animated Special – This was a lot of fun to watch, it was just the right amount of creep.
A Creepshow Holiday Special – This was such a strange idea for a short story, but it was still good, if not a little cheesy.
Cruella – yes, this is a Disney movie but I didn't watch it for my Disney project (I'll rewatch it when I get to it again). This was a really cool origin story and I was totally into it.
What I'm watching:
The Good Doctor; season 6. I'm surprised by how fast this came back, but here we are. This jumped 3 months later and that guy, Danny is back but on probation, and I'm glad that he's staying away from Jordan. Shaun and Leah find out they're having a boy; she has some complications again, but it looks like everything is going to be ok. Park and Morgan are back to their same old shit… I really hope they can work out their issues already. Lim is walking again and the proposal turns into her asking the guy to move in with her, which I think is a better step forward than marriage.
Star Trek: The Next Generation; season 7. Final season here I come! I'm so close to finishing this, I have 4 more episodes to go! This season has been interesting; each character has gotten a strange plot at one point during the season; Data has a mother… who's also an android; Deanna had an older sister; Worf and Deanna now have a thing? It's like now that we're down to the last of it they decided to take the characters on one last ride, it's been entertaining to say the least.
Buffy the Vampire Slayer; season 6. I'm finally back with this after it feels like months away! So, I never thought they would bring Buffy back from the dead… like that never occurred to me that they'd try that. They did and it worked, but Buffy is different. The way she described where she was to where she is, it's so sad. I don't like where Willow's character is going; she's kinda going crazy. Giles is gone and that's sad; I don't even know what the deal with Spike and Buffy is, but it's been fun and funny to watch. I hate the plot with the three guys who are trying to what? take down Buffy? Take over the world? They are so painful to watch and I don't care about it. Some epiosdes have longer scenes with them and I can't stand it. Please, let it be over soon! And to think this was only half the season. OH and I can't forget that awful musical episode because why? I liked that they didn't like it either and they said it was a demon causing them to burst out into song; that made me laugh!
One Tree Hill; season 2. Continuing my re-watch of my fave show. I love meeting Chris Keller and Andy Hargrove; they are my favourite characters from season 2, who do end up making a return throughout the series.
The Simpsons; season 3. I'm just adding this here because I've always wanted to watch the Simpsons from start to finish. Now that I have Disney+ I can and so I'm taking my time with it.
---
Instagram & YouTube videos from the month:
---
How was your January? Read, watch, do anything interesting? Let me know!