Hello friends, happy Saturday and last day of the year! I decided to post my wrap up on a weekend since I want to get my 2023 goals up on Monday, so without further ado, let's get into my December!
Currently Reading:
Pride and Prejudice by: Jane Austen. I'm still chugging away at this, I'm SO close to finishing it. The ups and downs have been so thrilling. I think with this re-read, I understand why people love this book so much!
People We Meet on Vacation by: Emily Henry. This is my first Emily Henry book and so far I'm liking it. I like the friendship, it's so genuine and real; like you can tell they are really, really good friends.
What I've Read:
Little Monsters by: Kara Thomas. I graciously gave this a 3 star rating. I was frustrated most of the time when I was reading this because I couldn't stand the characters at all. At least this was fast paced!
Wonder Woman: Warbringer by: Leigh Bardugo. I really loved this, I don't know what more to say; this gave me such good feelings while reading it and I haven't felt that in a while. The struggle to write a review was real!
All The Light We Cannot See by: Anthony Doerr. This surprised me and I ended up liking this more than I thought I would. I don't usually love WWII books, but this had compelling characters and a moving plot.
Saints and Misfits by: S.K. Ali. I really enjoyed the sequel and this book was also really important but it wasn't as strong as the follow-up, which is to be expected – it shows Ali's writing has gotten better. I still really liked the balance of fun and hard hitting plots.
Little & Lion by: Brandy Colbert. This had such important themes, such as mental health, questioning your sexual identity and the strong power of sibling bonds. I loved this one; I think it was an important read.
The Iron Will of Genie Lo by: F.C. Yee. I liked this one more than the first book in this duology, but it still didn't wow me. I really couldn't connect with the main characters and I couldn't get behind how they just didn't seem to fit together.
Danse Macabre by: Stephen King. I finally finished my read of this. I'm excited to get back to his fiction work; as for this, it was long (longer than it probably needed to be) and I feel like King rambled for a long time, but there were interesting and captivating takes in between all the mumbo jumbo you had to wade through. This is probably for the true King fan.
There's Something About Sweetie by: Sandhya Menon. I really liked this book. I loved the body positivity, the warmth, the love and heart that poured from this novel. There were definitely hard moments to read in this, but it was also full of so much joy!
Happiness by: Heather Harpham. I struggled on what to rate this because it did move me, like I didn't expect myself to cry reading this, but here we are. This was full of a lot of heart, the struggle of having a sick child and the things you do to keep yourself sane through it all, while also trying to find the joys and happiness in life. I didn't always care for her writing, but she was always 100% honest, which was refreshing to read.
Links to my my blog posts this past month:
Links to posts I enjoyed around the blogosphere:
Stephanie @The Abundant Word posted 30 hashtags for diverse books on Instagram
Holly @Nut Free Nerd posted her reading plans for December
Elli @Ace Reader posted her favourite covers from 2022 releases and she posted about her trip abroad to the US
Sam @Spines in a Line has a series on her blog where she pairs cookies with books
The Orangutan Librarian posted about the best bookshops in London
Brianna @Pages Unbound gave us the low-down on the Harper Collins strike
Kal @Reader Voracious announced her Project Backlist Reading Challenge
It's been a crazy month of Christmas! I started my shopping the second weekend of the month and managed to finish it all in a week – bought, wrapped and ready to go! Aside from the hustle and bustle of Christmas I didn't actually do all that much. I didn't go out to eat (ok I went once last night, my friends had our after Christmas get together), or the movies or anything. Just shopping and then celebrating time with family. I didn't even do any baking! 😱 so I'm going to skip out on the highlights this month because there's not much to report. I hope, if you celebrated, you had a happy and safe Christmas!
What I've watched:
Dead to Me; season 3. This was the last season of this show and holy was I not prepared for how sad it was going to be. They really took this season for one last rollercoaster ride. There wasn't an episode where I didn't end up crying by the end, like holy sadness. I appreciated the friendship between Jen and Judy so much, they really loved each other SO much and I like how this show didn't prioritize romantic relationships and showed that platonic friendships are just as important in your life. And of course we spent the whole season wondering if they really were going to get away with murder essentially. There were so many plot twists that had me going 'WHAT?!' (if you've read my wrap up on this season, you'll see that it got quite cap-heavy!). I'm going to miss this show, but it was really good and engaging!
Star Trek: The Next Generation; season 5. This season was such a whirlwind! I don't even know how many times I thought one character or another was going to die or leave or something! I feel like this season was more emotional than any of the past seasons. We got to see Wesley a few times (I hope we continue to see him periodically), Worf went through so many changes, plus he almost died which I think was the first episode I ever cried over. I'm very invested in this show and I can't believe I'm in the last stretch of it. I don't like that they make the season finales a cliffhanger/two part storyline. I can only image watching this live how annoyed that would make me because it's always a will something dramatic happen… usually nothing does, but damn do the stakes get high.
Nailed It!; season 2. I started watching this when it was released in 2019… you can see where I fell off watching this show… and I decided to restart my watch now that we are in the holiday season. I like that this not only covered Christmas but it also covered Hanukkah. They also had New Years too and it was just a lot of fun to watch. Holiday baking is always so fun!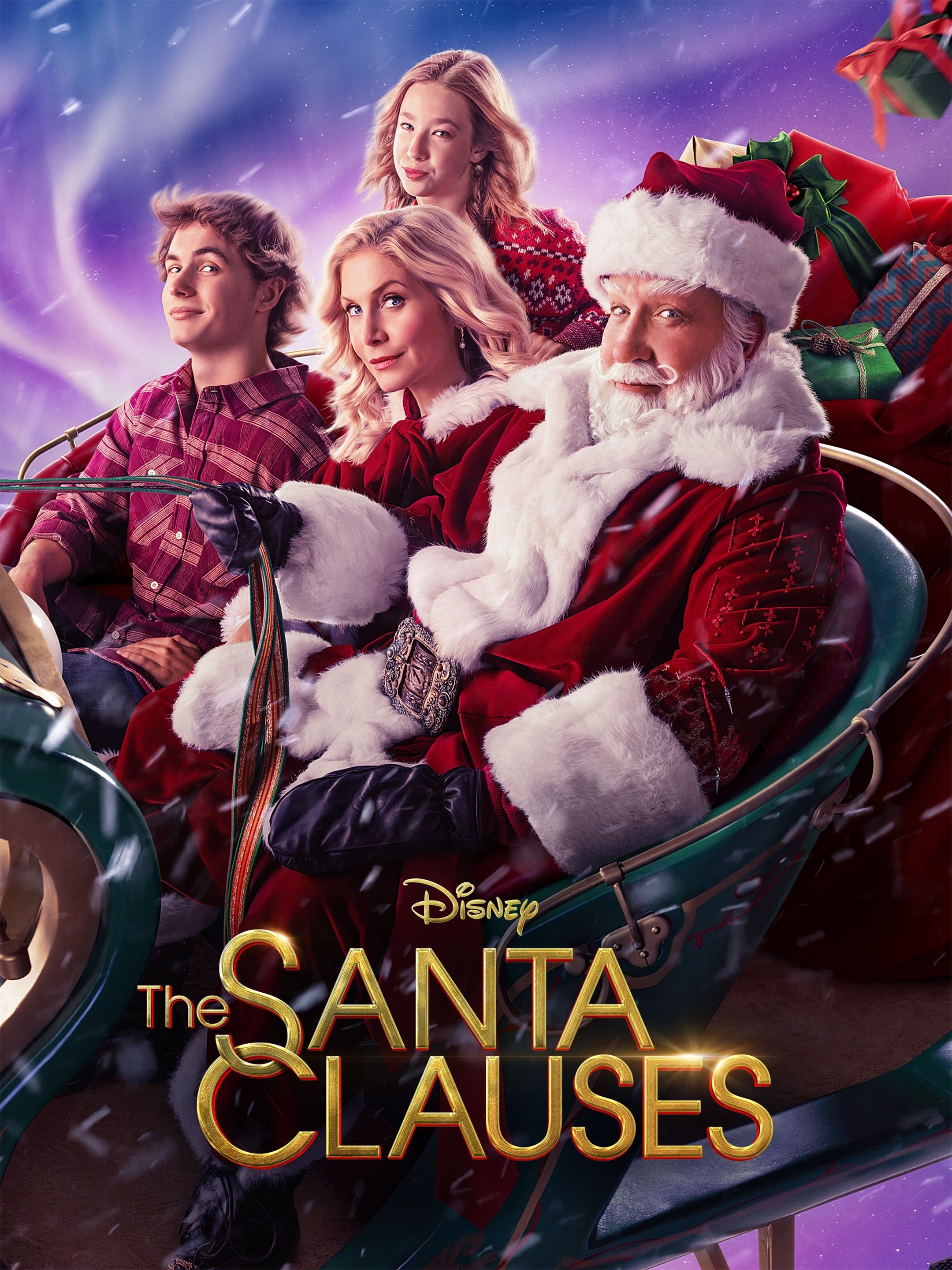 The Santa Clauses; season 1. Apparently there is going to be another season of this. When I saw the commercial for this, I was intrigued I won't lie… so I watched the first episode… and didn't like it. But I thought I'd give it a chance and I slowly came around. The whole premise was that Scott's getting older and can't do the things he used to so he wants to retire, pass on the torch to someone else and move back to the real world. I was really curious to see them back in the real world that was the part that intrigued me the most. I liked that we got to see past characters too, which was a lot of fun. If you enjoyed the Santa Clause franchise, I'd say check it out; the episodes are only half an hour long and they always end just when you've gotten into the show.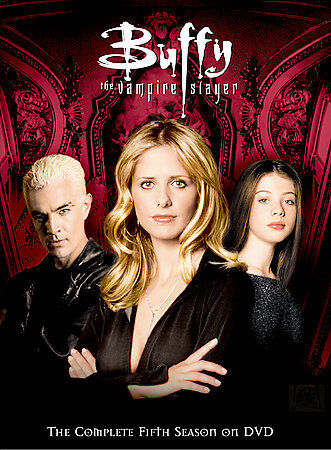 Buffy the Vampire Slayer; season 5. I thought last season was off the rails… WHAT was this past season?! So we start the season with Buffy having a teenage sister, Dawn… and NO ONE questions it?! Everyone is just like, oh yeah Dawn has been here forever, good old Dawnie. We did end up getting an explanation to her origin story basically, but it was still whiplash. Oh then it gets better, Spike decides he's in love with Buffy and is sorta more like obsessed with her than anything else. Where did this plotline come from and why? I mean, I enjoy Spike's snarky commentary… but really? This felt like lazy writing. Also, to speak to that, they made Riley SO boring… so much so he's off the show. I hated watching him basically pine after Buffy… when he HAD Buffy. He kept going, oh I'm not good enough for her… she wants a bad boy, oh woe is me I'm a lowly human, UGH! I'm glad he's gone. Then the show went and killed her mother?! HUH? I mean, the writing and portrayal of grief was truly very well done, but did she really need to die. And since I'm on the topic, Buffy's now dead too?! So how's the show going to continue when the main character, the person the show is named after, dies? I am curious about season 6 because I have a feeling she's not dead… or maybe she's a vampire, HA wouldn't that be something. I could see Spike turning her into one. Ok, my rant is over.
Nailed It!; season 7. I'm all caught up! This last season was Halloween themed, which was a lot of fun. But then to top it off, they also incorporated other Netflix shows into the baking and had guest stars from the shows, it was truly a lot of fun to watch. I mean, my favourite episode would have been the Umbrella Academy one because that's like my favourite show but overall it was a fun, I should call it a mini-season because it was only 4 epiosdes long!
The Simpsons; season 1. I didn't realize that the first season was only 13 episodes long and so when I finished it I went what? I'm done? I'm enjoying watching this more than I thought I would. I mean, I've always wanted to watch the show from the start, but the writing is hilarious and it's funny how it pokes fun at American culture.
I, of course had to watch Christmas movies since it's the holiday season. My mum and I watched Falling for Christmas that new one on Netflix with Lindsey Lohan aaand it wasn't the greatest, but it was entertaining. It's one of those movies that I'm glad I watched it once. I put on Winnie the Pooh: A Very Merry Pooh Year while I wrapped gifts; I haven't seen this in years and I forgot how much I enjoyed it! I watched Last Christmas a movie I've wanted to see since it came out in 2019. This surprised me and I honestly wasn't prepared for the plot twist; I gasped out loud that's how unprepared I was, but I enjoyed this immensely. I also appreciated all the WHAM! songs. My mum and I also watched The Noel Diary that's new to Netflix this year; it was cheesy, but I feel like they tried to make it more meaningful than most holiday movies, so it wasn't too cheesy, but it still held that element of cheese.
I did my yearly re-watch of Home Alone 2 (the only one I really like watching), The Santa Clause 2 (don't ask why just this one), Miracle on 34th Street (which is a Christmas Eve tradition in my house).
I continued on with my Disney movies, this month I watch Bambi, Saludos Amigos, Victory Through Air Force, The Three Caballeros, and Make Mine Music.
What I'm watching:
The Good Doctor; season 6. This has ended for the fall finale and I can see they wanted to end on a dramatic swing because one of the newer doctor's ODs and we don't know what will happen to him – side note though, I don't like what he's been doing to Jordan, she wants something with him and he doesn't know what the F he wants. On that same note Park and Morgan don't know what they want either. God they are annoying to watch because they both have the strong feelings but won't DO anything about it. Apparently Shaun and Lea are pregnant and speaking of Shaun… apparently Lim is now going to be doing the surgery for her spine; why couldn't they just let it go? But alas and then the guy that Lim has been seeing for all of 5 minutes… proposes to her?! That threw me for a loop, but what do I know? Interested to see where this season will continue to go.
Star Trek: The Next Generation; season 6. I'm continuing on my Trek journey. This season has been much like previous seasons. I've liked the different missions they've been on… I'm not quite sure what the point of Picard's mission in the middle of the season. He gives the ship's command away and for what? He comes back in the next episode as if nothing happened. I do like we've seen Q quite a few times this season; he loves to shake things up and it's so amusing!
Love on the Spectrum; season 2. I fell off watching this back in the summer/fall but I really want to finish it, especially because some of the people who were in season 1 are back this season and I want to see if they find love!
The Simpsons; season 2. I'm just adding this here because I've always wanted to watch the Simpsons from start to finish. Now that I have Disney+ I can and so I'm taking my time with it.
---
Instagram & YouTube videos from the month:
---
How was your December? Read, watch, do anything interesting? Let me know!