Hi friends, happy Thursday! Today I'm going to be doing the Books I Want to Read But Don't Want to Read book tag… talk about a long title. 😅 I was tagged by @The Orangutan Librarian, thanks for the tag! 😃
The Rules:
Complete the questions with books you want to have read but don't want to read
Tag some people at the end to do the tag next
---
A book that you feel you need to read because everyone talks about it
Oh boy… queue the long list… I will keep it short though. I have been seeing Crescent City by Sarah J. Maas everywhere like everywhere. I can't escape it. The amount of things people are saying are really making me want to pick it up… and I just don't know. I'm not a big fan of Maas, but I'm slowly being swayed.
A book that's really long
Any Brandon Sanderson novel? I've heard so many people love his work, but have you seen the size of his novels? They are HUGE!
A book you've owned / had on your TBR for too long
I can actually say that I'm up to date on my books I own… the oldest on my shelf is from October of 2020, look at me. Being at home and not having access to the library for a few months this year really paid off.
A book that intimidates you
I can't think of any right now but I'm sure there are books out there.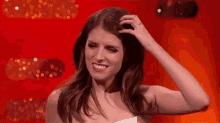 A book that you think might be slow
Honestly, any classic. I'm always nervous when I decide to read a classic because I find they are always really dry. I want to read Frankenstein, but I'm worried it will be slow, slow, slow.
A book you need to be in the right mood for
Hmm. I'm *surprise surprise* not a mood reader. I'm a rarity in the bookish community so I don't know. I think I may have to be in the mood for a heavy subjected book.
A book you're unsure if you will like
I'm going to use the same answer as the Orangutan Librarian and say the Poppy War. I'm really curious about it, I want to read it because so many people love it, but… what if I don't love it? 😅
---
Tags!
I'm going to just tag a few people:
As always, don't feel pressured to do the tag; if you see this tag and want to participate, consider yourself tagged!