Hello everyone, happy Thursday! I hope you're all doing well. I'm so glad that tomorrow is a holiday, I'm ready to just relax and read! Happy Easter to everyone who celebrates!
Today I'm going to be doing the Mystery Blogger Award for the eighth time! I was tagged by Alex @My Book World 24. Thank you so much!! 🙂
The rules are:
Put the award logo/image on your blog
Thank whoever nominated you and put a link to their blog.
Mention the creator of the award- This award was created by Okoto Enigma
Tell your readers 3 things about yourself
Answer the questions provided by whoever nominated you
Nominate 10-20 bloggers
Notify your nominees by commenting on their blog
Ask your nominees 5 questions of your choice with 1 weird or funny question
Share a link to your best post!
---
Three Things About Me:
(I feel like I'm running out of facts ha-ha!)
One of my favourite movies is Freaky Friday 😅
I love bike riding
I love spicy food
Alex's Questions:
What is the next movie your planning to watch?
Oh man, I don't know! I've been going through my Netflix list… finally! Pulp Fiction is still there that I want to watch.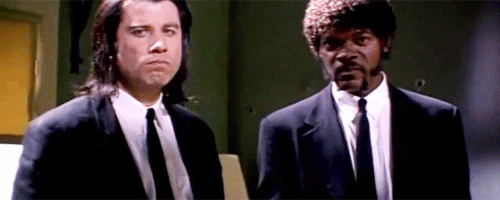 Usually watching TV. Or knitting, knitting is very relaxing!
What language would you love to learn?
French maybe? I would just love to be fluent in it already, but I just don't use it enough to be.
Which planet you love to live on and why?
Ohh! Interesting question. I don't know much about any of the other planets but just by name maybe Saturn, plus the rings are cool!
Well, I'd like to think I have a lot of weird habits (you all know about my weird mug habit now 😂) but another one is that I tend you rock when I read… and I don't even notice I'm doing it. It's like I need to be in motion to read.
---
Link to My Best Post:
I'm proud of my O.W.L.S Sign Up post… it's not much but I loved putting it together!
---
Tags!
This time around I'm going to forgo tagging anyone. But if you want to answer these questions… feel free to consider yourself tagged!