Hello everyone! Happy Tuesday, it's tag time… sorta! I'm changing up posting schedule for March. I'm putting TV Tuesday on hold for a bit, so I thought why not post tags on Tuesdays to leave room for ALL the reviews I have waiting to be published on Thursdays? Win, win if you ask me!
Today I'm going to be doing the Prediction Book Tag! I was tagged by the lovely Sara @The Bibliophagist, if you're not following her, you should definitely check her blog out for all the wonderful bookish content!
RULES:
.x. pingback to the creator of the tag, @bookprincessreviews .x.
.x. tag the person who tagged you .x.
.x. find an answer to match each prompt .x.
.x. have fun! .x.
---
ALL OF THESE PROMPTS ARE YOUR PREDICTIONS FOR YOUR…
NEXT READ
This is hard to do when you write posts in advance 😅
If I'm not already reading The Storyteller by Traci Chee, then I'll most definitely be reading Iron Cast by Destiny Soria. (I am reading The Storyteller… it's going very well!)
NEXT 5 STAR READ
Oooo. I haven't received it yet but Almost Adults by Ali Pantony. I can't wait to sink my teeth into that book!
NEXT 1 STAR READ
Wow, I haven't the slightest because I never want a book to be a 1 star read. I'm always afraid I'm not going to like classics so whenever I read them, I fear they will be a 1 star read.
NEXT LOVE INTEREST (OR CHARACTER THAT SEEMS REALLY COOL TO YOU)
I'm going to have to steal Sara's answer and say Evie from The Diviners. She's something else, a force to be reckoned with and I love her!
NEXT BOOK YOU'LL BE BUYING
Oh man, I just bought 4 books so that may not happen until the end of the month… I may buy the newest Peculiar novel from Ransom Riggs to complete my collection.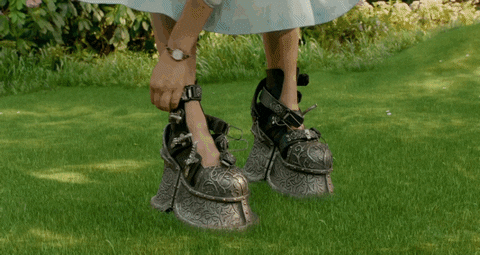 NEXT BOOK THAT WILL LEAVE YOU WITH A BOOK HANGOVER (AND DESPERATELY WANTING A REREAD OR NEXT IN SERIES)
I'm going to be using this book twice because I can, but Almost Adults. I'm really holding this book dear to me… I REALLY hope it lives up to all this hype I'm giving it!
---
Tags!
Elanor | Lauren | Christina | Sofii |
As always, don't feel pressured to do this tag if you don't want to, and if you want to join in, go right ahead! 🙂