Hi guys! Happy Thursday… yes, you read that right, Christmas tag! Who says the joy and cheer has to end once Christmas is over? Clearly not I, or the lovely Jenna (@Bookmark Your Thoughts) either as she tagged me in this fun tag to spread the joy. Thanks so much, my fellow Canadian buddy!
Now into the tag!
The Rules
Please link me back so I can read your answers.
You can't choose a Harry Potter book for any of your answers.
Tag however many people you wish.
Most importantly, have fun!
It's your first Christmas at Hogwarts
WHAT'S ONE BOOK YOU'VE ASKED FOR THIS YEAR?
And I received it 🙂
You spot Hagrid hauling the Christmas Tree through the Grounds
WHAT'S THE LONGEST (OR HEAVIEST!) BOOK YOU OWN?
Definitely this bad boy.
It's time for the famous Great Hall Feast
WHAT'S ONE BOOK YOU CAN'T READ WITHOUT SNACKS?
I don't really have a book that makes me want to pull out some snacks 😂
Well done, you've brewed your first Polyjuice Potion
WHAT'S ONE BOOK YOU'D CHANGE THE COVER OF?
I really don't know
This is hard, maybe these ones…
They aren't my favourite.
You receive a brand new Firebolt for Christmas
WHAT'S ONE BOOK YOU READ SUPER QUICKLY?
The first thing that came to mind was one of the first books I read in pretty much a day, I stayed up all night reading when I was 13 and that was P.S I Love You and according to Goodreads it's a whooping 503 pages… I'm still as amazed as I was back then!
You join Harry for his first proper Christmas
WHAT'S ONE BOOK YOU'D LOVE TO RECEIVE THIS YEAR?
As it's past the holiday season, a book I'd love to receive at some point this year (probably me giving it to myself :P) is On The Come Up by Angie Thomas… which is going to be coming out soon… next Tuesday!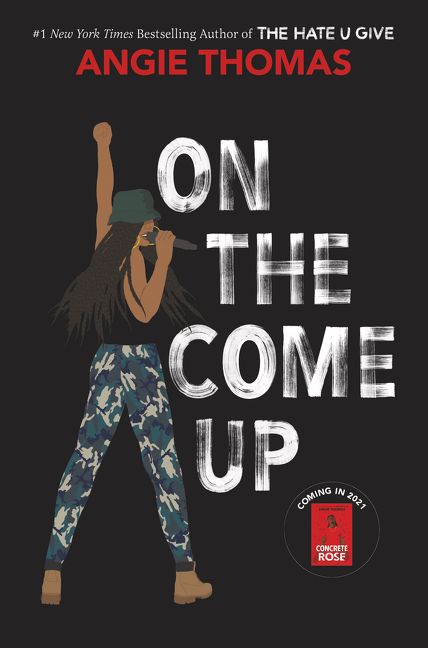 You get hit by one of Fred and George's flying snowballs
WHAT'S A BOOK YOU WANTED TO THROW ACROSS THE ROOM?
I love Jenna's answer for this… Allegiant was total trash 😛
But, as I'm going to steal her next answer (ha-ha! 😛 ) I'm going with Gone Girl… that book made me so mad on so many levels. I hate how much that book got under my skin!
You've just visited Hogsmeade for the first time
WHAT'S ONE POPULAR BOOK YOU HAVEN'T READ YET?
Throne of Glass. Yup. We may be the only two who haven't read this. I also have no plans to pick it up either.
Congratulations, you've been invited to the Yule Ball
WHAT BOOK ABOUT CHRISTMAS DO YOU LOVE?
This question made me realize that I don't read books about Christmas… I can't think of one right now. Like I know I've seen the film version of Skipping Christmas (Christmas with the Kranks) but I haven't actually read the book. I'm going to have to pass on this question.
You find Ron's Deluminator
WHAT'S ONE BOOK THAT'S HELPED YOU THROUGH SOME DARK TIMES?
I love Jenna's answer (again) with The Little Prince, that book is filled with such deep and beautiful messages… I really need to read it again, possibly in English as I've only ever read it in French.
---
I know at the beginning of the post I said I was going to spread the joy, but I'm not going to tag anyone specifically as I don't know if anyone is like me and will do a tag in a different season 😛
With that being said, if you see this tag and want to do it… even in the middle of July… go ahead, have the time of your life! 😀