Hi guys! -I should have recorded the way I just said that 😂😂- today I'm going to be doing the Holiday Drinks Book Tag! I was tagged by Lori @Lori's Bookshelf Reads. Thanks so much for tagging me, now let's get into it!
1. HOT CHOCOLATE:
MARSHMALLOWS AND CHOCOLATE AND WHIPPED CREAM, OH MY! RECOMMEND A BOOK THAT'S SWEET THROUGH AND THROUGH.
Charlie and the Chocolate Factory by: Roald Dahl. I re-read that this year… So good!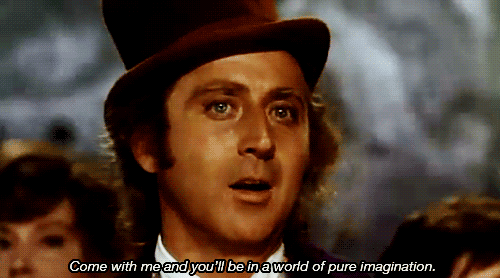 2. PEPPERMINT MOCHA:
THE FLAVOUR OF PEPPERMINT IS STRONG AND DISTINCT. RECOMMEND A BOOK WITH A LOT OF STRONG EMOTIONS.
The Way I Used to Be by: Amber Smith. I don't normally cry while I read, but I wept.
3. APPLE CIDER:
IT'S SO GOOD IT CAN'T BE GOOD FOR YOU, BUT IT'S FROM APPLES—THAT MEANS IT'S HEALTHY, RIGHT? RECOMMEND A BOOK FULL OF CHARACTERS WITH QUESTIONABLE MORALS.
I may have to use the same answer as Lori as I love her answer and that's Six of Crows by: Leigh Bardugo.
4. EGGNOG:
IT'S CREAMY AND SMOOTH, WITH A LITTLE SPICE, AND SOME PEOPLE EVEN ADD ALCOHOL TO IT. RECOMMEND A BOOK THAT'S MOSTLY FUN, WITH JUST A HINT OF DANGER.
I'm going to go with the Glittering Court trilogy by: Richelle Mead. I'm currently reading these books and they are so fun, with splashes of danger.
5. GINGERBREAD LATTE:
A DRINK WITH A VERITABLE EXPLOSION OF SPICES. RECOMMEND A BOOK WITH A LOT OF ACTION.
The last book I read with lots of action was (and probably is my favourite Rick Riordan book) House of Hades. So. Freakin. Good.
Tags: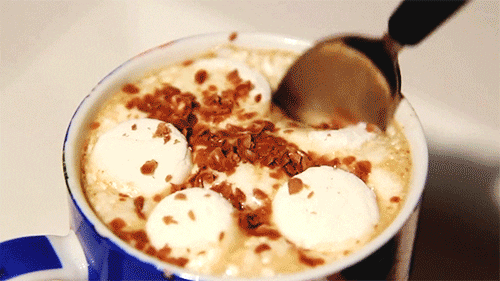 As always don't feel the need to do this tag if you don't want to or do it if you feel so inclined!