Happy Thursday friends, and welcome to Throwback Thursday! Today I'm going to be re-reviewing John Green & David Levithan's novel Will Grayson, Will Grayson.
I used to be really into John Green novels, and yes this one is no exception. What I remember liking about this novel was that it strayed away from his norm writing a bit. This didn't focus too much on a guy pinning after a girl he had spent two seconds with (see Looking For Alaska, Paper Towns, for reference). This one focused on a guy meeting his counter opposite and finding love (wouldn't be a Green novel without love). I say if you're going to read a Green novel, read any of his really well known works (because then you know how each story goes and you can save yourself the time of reading the rest), and read this one.
Read: April 2013
Rating: 4 Stars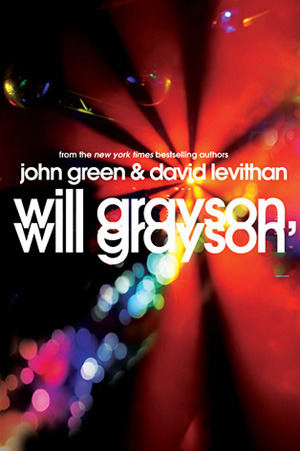 Will Grayson, Will Grayson by: John Green & David Levithan: What happens when Will Grayson, meets Will Grayson? Well a lot of things happen. From the start of the novel to the end of the it, the two characters realize they aren't the same Will Grayson they started out to be. The novel was moving, as any John Green book seems to be, as well as having a life lesson in there, in this case it was about love. The two writers coming together to write the two different characters with the same name was brilliant and quite a hilarious read. This novel was something a little different, and it was a good read to see Green stretch out his writing, and creative arms out a bit.