Hello, and welcome to Throwback Thursday! Today I'm going to be looking back at what I call the Robert Langdon series, but is better known as Angels & Demons, The Da Vinci Code, The Lost Symbol, and Inferno.
I have to say going through these reviews that I wrote 5+ years ago, is hard. I sucked at writing reviews. I give my 15/16 year old self credit for starting to review things, but gosh reading what I wrote I sounded like I was 10. (I hope I sound better now!) I've tried to fix them up as best I could, I hope it's not too vague.
Read: July 2010
Rating 4 Stars
Angels & Demons by: Dan Brown: Robert Langdon, a Harvard symbolist has been summoned to Switzerland to look at symbols placed on a dead physicists body. In the process it is found that the dead man was part of a group called the Illuminati. A time bomb has been set and Langdon with the help of Vittoria Vetra, an Italian scientist turn to Rome to try and solve the mystery. This novel had so many twists and turns that it kept the reader reading, as page after page, the story got better and better. There were so many surprises, and that that is what made it really worth reading. Nothing was predictable. The reader turned a page, not knowing what would come next. Brown's characters are so well developed that the reader would think this person actually exists at Harvard. The storytelling is remarkable, and is really for anyone who loves a good mystery, and a little thriller as well.
Read: August 2010
Rating: 3 Stars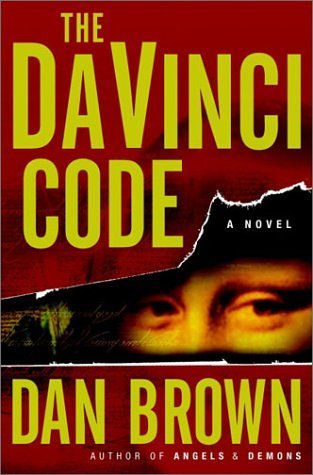 The Da Vinci Code by: Dan Brown: The second novel in Brown's Robert Langdon series. A murder has happened at the Louvre, where the body has been covered in mysterious symbols. They call in Langdon for his expertise, with the help of a French cryptologist Sophie Neveu to help solve the crime. This novel is so much more than just solving this murder; it goes far into historical backgrounds and crazy theories that keep the reader on their toes. The beginning was a bit dull to start and it felt like the novel would never get to the good stuff, but once it did, it was well done. As much as this novel was a step down from Brown's work in Angels & Demons, this novel still had what readers expected from a Robert Langdon novel, a girl side-kick, a good chase, and crazy code or puzzle that needs to be solved.  Although the reader was expecting a little bit more from Brown, this wasn't his full potential.
Read: August 2010
Rating: 5 Stars
The Lost Symbol by: Dan Brown: Robert Langdon stars in this third novel and he is to give a speech in Washington D.C, but the night takes a turn for the worst when he really isn't there to give a speech, but to help a kidnapper, who has kidnapped one of Robert's most favourite mentors. It's full of crazy stuff, that the reader can't simply put the novel down. First off, this is probably the best Dan Brown novel out of the three so far. Second the only way to express this novel is in a couple of words: mind fuck! Holy crap, this novel had the readers brain turn to mush, if you thought Angels & Demons was a thriller that took the reader on a terror ride, there is no way that this compares. This was so much better. This was like watching a scary movie, but in words. Full of twists and turns that make the reader want to turn away, but at the same time keep reading. This novel is highly intriguing, just when the reader thinks things have calmed down, it gets even crazier.
Read: June 2013
Rating: 5 Stars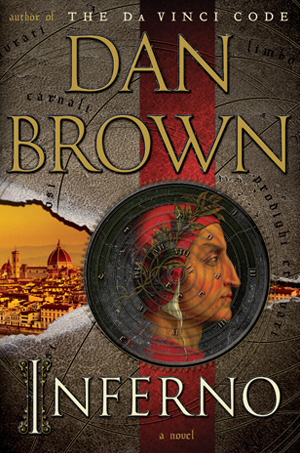 Inferno by: Dan Brown: This intense novel about Dante's Inferno is one hell of a ride. When Robert Langdon wakes up in a hospital bed confused and disoriented to find out he's in Italy our story starts to take turns. Someone is trying to kill him and he must flee the cops. On top of that, he has been brought into this mess to decipher the symbols to try and find a plague. It's one intense novel with twists and turns around every corner, which makes the novel so gripping. There is never a dull moment, and the reader can't simply put the book down. Though it has its moments where the reader will hate the author, and hate the book, but if you can get past the deception, you will find it was a real crafted story!