Hello, it's hump day- half way through the week, I hope everyone is having a good one. Today I'm going to be reviewing Ransom Riggs's trilogy Miss Peregrine's Peculiar Children.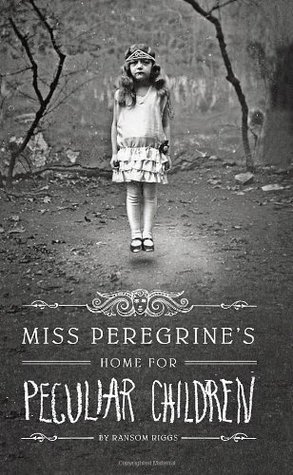 Miss Peregrine's Home for Peculiar Children by: Ransom Riggs: The first novel in this trilogy of interesting things. We meet our main character Jacob whose grandfather tells him stories, but right before he dies he tells Jacob something, which makes him think. So it's up to Jacob to believe the stories or not. The story is full of peculiar things, and a lot of time travel which is pretty cool. The novel is a little hard to get into, but once you've gotten past the first couple chapters the story really unfolds and gets going. There are also pictures throughout the book to help the reader picture what it is the characters look like or the places they see, which kind of ruins the act of painting a picture with your mind. But the pictures are pretty cool. Overall a really creative and different story!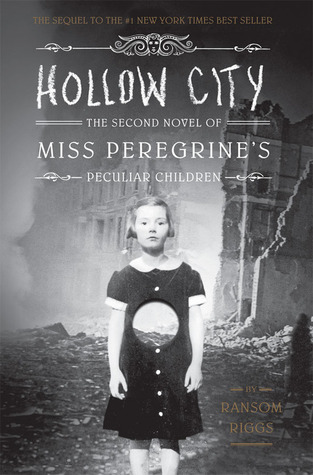 Hollow City by: Ransom Riggs: The second novel in the Miss Peregrine's Peculiar Children trilogy. A continuation to where we left off in the first book. All the peculiar children are making their way to London to try and help Miss Peregrine because she's in trouble. Along their way they meet a lot more children who are peculiar just like them. This novel was just as good, if not better than the first with an adventure that is sure to leave you wondering what is going to happen next. That's the way the novel ended, with you wondering what will happen, only the next book will tell! The creativeness of the author is just so genius it makes these novels hard to put down! Read this even if you're not into odd things, you will be afterwards!
Library of Souls by: Ransom Riggs: The third and final novel in Miss Peregrine's Peculiar Children trilogy. Jacob is still suck in a time loop with his peculiar friends. But in the previous novel most of his friends have been captured, so Jacob, with the help of his love Emma, they have to try to find them, and rescue them. This novel concludes the trilogy perfectly, there's a lot of adventure and action; betrayal and love that keeps readers on their toes in the land of fantasy. The writing is brilliant; it's colourful and descriptive, and just paints a picture for the reader. The photos that accompany Riggs's writing really makes his writing pop and give the novel an extra ounce of awesomeness. Overall, this trilogy was something well worth reading for it's creativeness, and it's odyssey.