Hi guys, today I'm going to be reviewing Markus Zusak's novel The Book Thief.
Such a good novel, please check it out if you haven't already!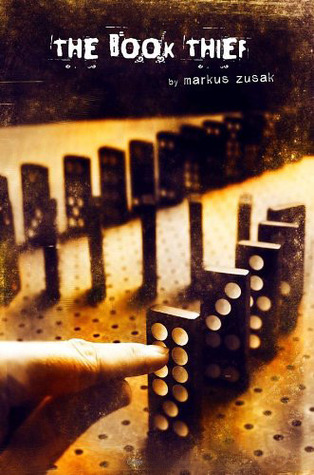 The Book Thief by: Markus Zusak: It's Nazi Germany, between 1939 to 1944, the story of a young girl named Liesel who has been sent to live with foster parents, and her younger brother has died. At first she doesn't know how to read, but her papa teaches her every night in the basement, and from there starts her addiction to stealing books, but not just any books, books that were supposed to be burned. On top of this plotline is another; her parents are hiding a Jew in their basement. The story is well crafted and put together. There is a narrator telling the story of Liesel's life, but the reader gets hints every so often about who the narrator is, near the end the reader can have an opinion, but the author never tells. That narrator puts the whole story into perspective and gives the story what it needs to be a great novel. As much as the subject matter is a pretty grey subject, it still turned out to be a really good novel. Don't let the beginning turn you off because it can be a bit dry, get past it and read a great novel.