Hi there, today I'm going to be reviewing Becca Fitzpatrick's novel Black Ice.
I read this novel after reading her series Hush Hush, which I know a lot of people have mixed reviews on (I personally loved that series) and I really like Becca's writing style. This novel really showed her strength in writing. So if you've read her other works, this novel is probably her best to-date.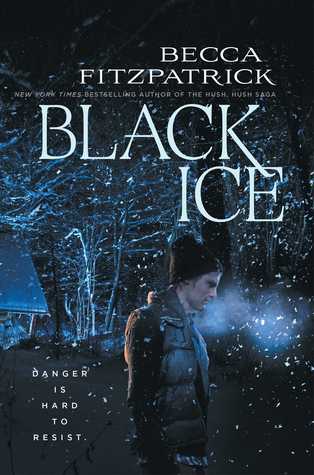 Black Ice by: Becca Fitzpatrick: The story of Britt, a high school student who wants to spend her Spring Break in the mountains, but when a snow storm hits, things turn ugly. Britt and her best friend Korbie take shelter at a cabin where two boys, Shaun and Mason, take them captive. All Britt wishes is for her ex, Calvin to save her. It's a crazy love story if you can believe that, and a lot of twists and turns that the reader has no idea how the story will end. It's definitely a page-turner with every second full of action. The author does a good job of setting all the characters up so they don't sound predictable, or too boring, they are well rounded. The novel is all about survival and getting through a mess the characters have put themselves into. Fitzpatrick did an amazing job of writing, and having the reader feel like they are in a snow storm. Overall, it is definitely a great read full of mystery, suspense, and some romance too.