Hi everyone, today I'm going to be reviewing Lauren Oliver's Delirium trilogy.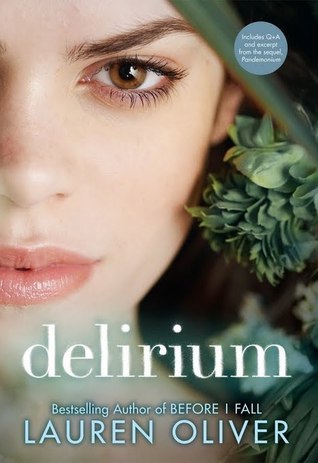 Delirium by: Lauren Oliver: The first novel in this trilogy. We meet our main character Lena; she's ordinary, and quite simply, boring. But over time in this novel she becomes more of a character, rounder and fuller. She lives in this world where people are controlled to believe one way and one way only. At a certain age they go for a procedure to get rid of what they call "amor deliria nervosa." This pretty much gets rid of the power to love; when you think about it, it's really depressing. The novel started off slow and was unoriginal. But as the plotline moved along, characters changed, concepts were explained, and plotlines unfolded, which made the novel very readable. The ending just ended on a cliffhanger where the reader has no idea what happened to anyone. It's like the author closed a curtain on everything until the next novel. Overall, it was a well-paced novel that took its readers on a ride.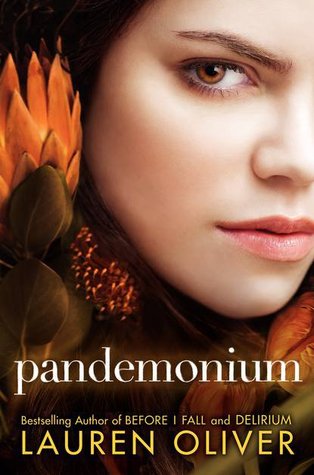 Pandemonium by: Lauren Oliver: The second novel in the Delirium trilogy. Fighting between past and present, the reader has to try and figure out what is happening; it takes a little while, but once you find out what's happening, it's pretty much smooth sailing. The main character Lena is living a double life, pretending to fit in with society, but also living her true self as an Invalid, someone who goes against society. Along the way she meets a new boy, Julian, who she begins to fall for, but he's part of society and thinks badly of her. Slowly she gets him to fall for her giving him the disease of love "amor deliria nervosa." The novel was kinda blah throughout the beginning, the plotline was average, but as you got closer to the end it was action packed and you just couldn't put the novel down! The ending is a shock; it just makes the reader want more because it can't just end there. The author is cruel to do that to the reader, but a good way to get readers hooked for the last novel.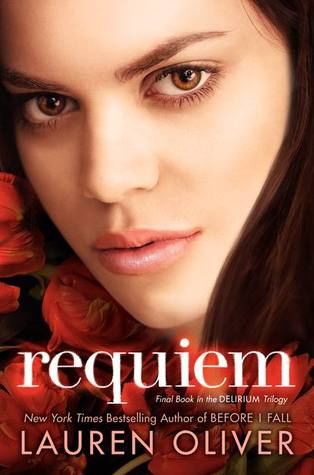 Requiem by: Lauren Oliver: The final novel in the Delirium trilogy. This novel is split into two points of view, the main character throughout all these novels, Lena, and her best friend Hana. One of them has been cured from the disease, "amor deliria nervosa", and the other hasn't. If you have been reading along and following the story, you would think you'd know which one is which. The two storylines intertwine with each other and both of them struggle with love, whether they've been cured or not. It's a good series on love. It's done in a different point of view and not the typical love-story way. This series really shows how love affects us as humans, and if you take that choice away are we any better? Overall, it's a great series, with a great meaning.