Hello, today I'm going to be reviewing Libba Bray's Diviners series.
Also just to note, this review is of the first two novels that have been released of the series so far!
As I mention in my reviews, these novels are quiet thick, therefore that means there is a lot of plot to cover, and I just really summed up the major ones. I really encourage anyone to read these. I know they may look frightening because of their size, but they are so worth it!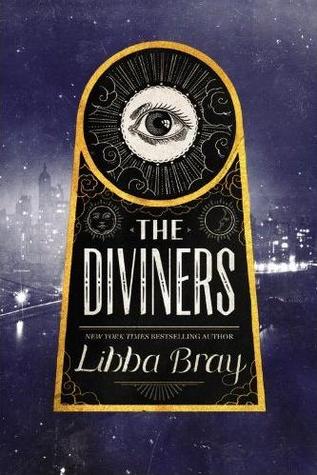 The Diviners by: Libba Bray: The first novel in The Diviners series. A thrilling book of ghosts and supernatural. Evie is set to stay with her uncle after using her gift at a party for fun. While she's there a murder happens and it's up to her and her friend Jericho, who is gifted as she is, to solve it. The novel is filled with creepy things that make you keep reading. It has this whole scary vibe, and you can't help what will happen next. The beginning is a little dry and hard to get into, but passing the beginning, the rest is smooth that you can't put the book down! It's set it the 1910's, which also gives it that whole new perspective. The love stories that are woven in are also sweet, but not too sweet. It's just the right amount to make the book a perfect balance of romance, suspense and mystery, as well as horror.
Lair of Dreams by: Libba Bray: The second novel in the Diviners series. Evie O'Neill is now out in the open as a Diviner and she goes around as a Seer. In this novel the reader dives into more Diviners. There's a sleeping sickness going around that no one understands. Ling, a sleep walker, along with Henry another sleep walker Diviner try to keep their powers a secret by going to the dream world, while there they meet Wai-Mae. They become friends, until Ling finds out the truth about Wai-Mae has told her. It isn't until it's almost too late that all the Diviners come together to break the sleeping sickness curse using all their powers combined. This novel was extremely detailed, and the plots went into back-stories so the reader had everything they needed to finally get to the conclusion. The way the novel ended, it feels like more is to come, possibly with new characters. Speaking of characters, the ones in this novel, the author did a fabulous job constructing and creating them. Her prose was wonderfully crafted, that really let's the reader fall into her world. The small romance plots sprinkled in were tastefully done. Overall, this novel sits just as high as the first novel.